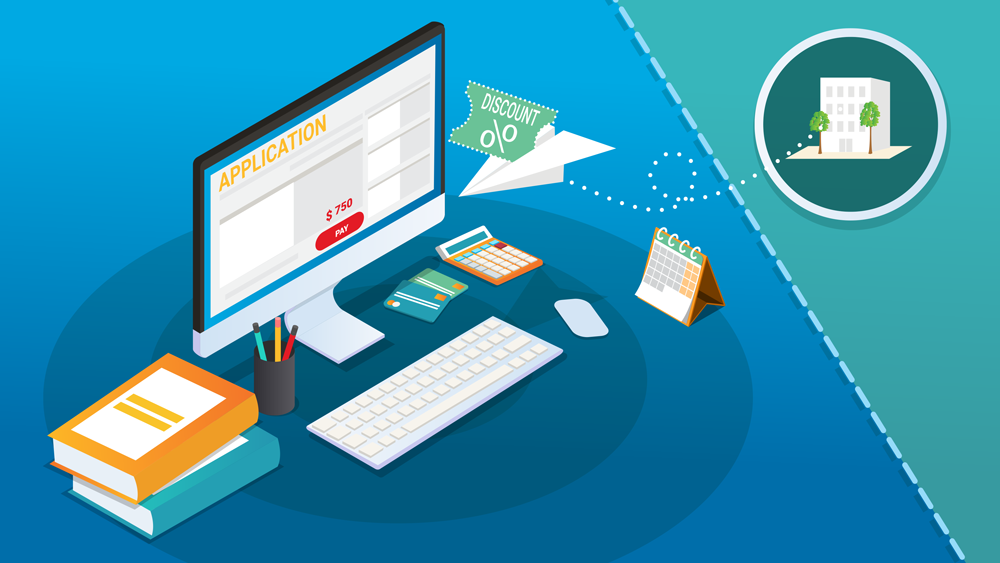 Are you seeking new avenues to increase program participation and revenue? Consider an emerging trend within the certification industry: engaging employers with an employer voucher program.
What is an Employer Voucher Program?
Employer voucher programs are a collaboration with employers, one of your profession's major stakeholders.
Certification fees provide the revenue to power a certification program. In the pursuit of certification, an individual usually pays these fees (for application processing, testing, and sometimes membership) to the program board.
Voucher programs offer employers opportunities — and incentives — to pay some or all of those fees on behalf of their employees. They can take different forms (more on that later), but in most cases the boards collect payment directly from employers. This removes the need for employers to individually reimburse employees.
Why Should My Organization Use an Employer Voucher Program?
When your organization launches an employer voucher program, you will see benefits in several areas:
A voucher program builds relationships with employers.
A voucher program is a potent way to up-level your organization's marketing efforts. By engaging employers with vouchers, you provide value to their workforce development efforts. In turn, they will become advocates for your certification. Employers can be a source of discovery for potential applicants, expanding your reach in the field.
A voucher program reduces administrative work.
You can bid reimbursement paperwork farewell: Vouchers make it simple and painless for employers to sponsor the certification journey for their staff. With a voucher program, discounts and waivers are easy to buy, assign, redeem, and track, even in a high volume. Engaged employers take the lion's share of administrative labor off of your staff's plate.
A voucher program encourages support for certifications.
Vouchers help employers remove financial barriers to becoming certified. This, in turn, makes it easier for a workplace to promote, even mandate, those certifications. Plus, an employer voucher program can provide encouragement to those employees who otherwise may not have pursued certification. This translates to more certification applications, more recertifications, and a thriving certification ecosystem.
How to Engage Employers with a Discount Voucher Program
When it comes to implementing employer vouchers, how can you which method is right for your organization? That depends, at least in part, on your industry's employers.
Here are some of the most popular employer voucher models:
Bulk purchasing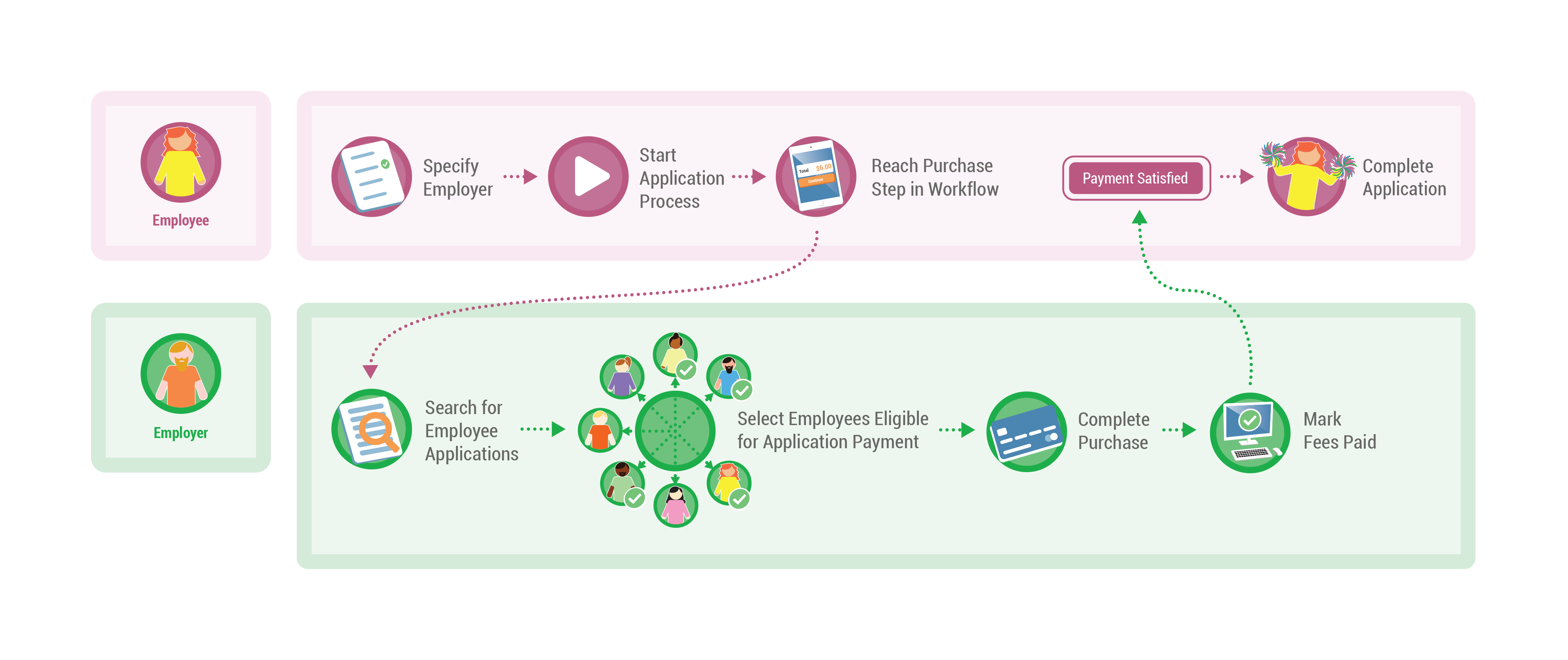 Using bulk purchasing, employers can pay for a high volume of employee certification fees with a single transaction. This method requires no payment on the part of the applicant.
Instead, employees will indicate their workplace affiliation when they apply for certification. Their employers can log in, view a list of employees who have completed applications, and pay their fees all at once.
With this method, there are no codes to redeem. Employers don't need to pre-purchase vouchers or even know their exact number of employee applicants ahead of time. However, they will need to dedicate some staff resources to handling the payment process.
2. Discount codes
Discount codes offer employers the option to negotiate a volume discount for certification. They pass this discount on to their employees as a single code for all applicants to us
With this method, employees complete and submit their applications without employer intervention. During the payment step, they enter the code to receive their discount. If the discount doesn't cover the full cost of certification, then the applicant is responsible for the remainder.
This model is ideal for medium-to-large workforces of 100 employees or more. Sharing a single code might appeal to employers who want to avoid a lot of administrative oversight, but can also make it harder for them to limit use.
3. One-time-use vouchers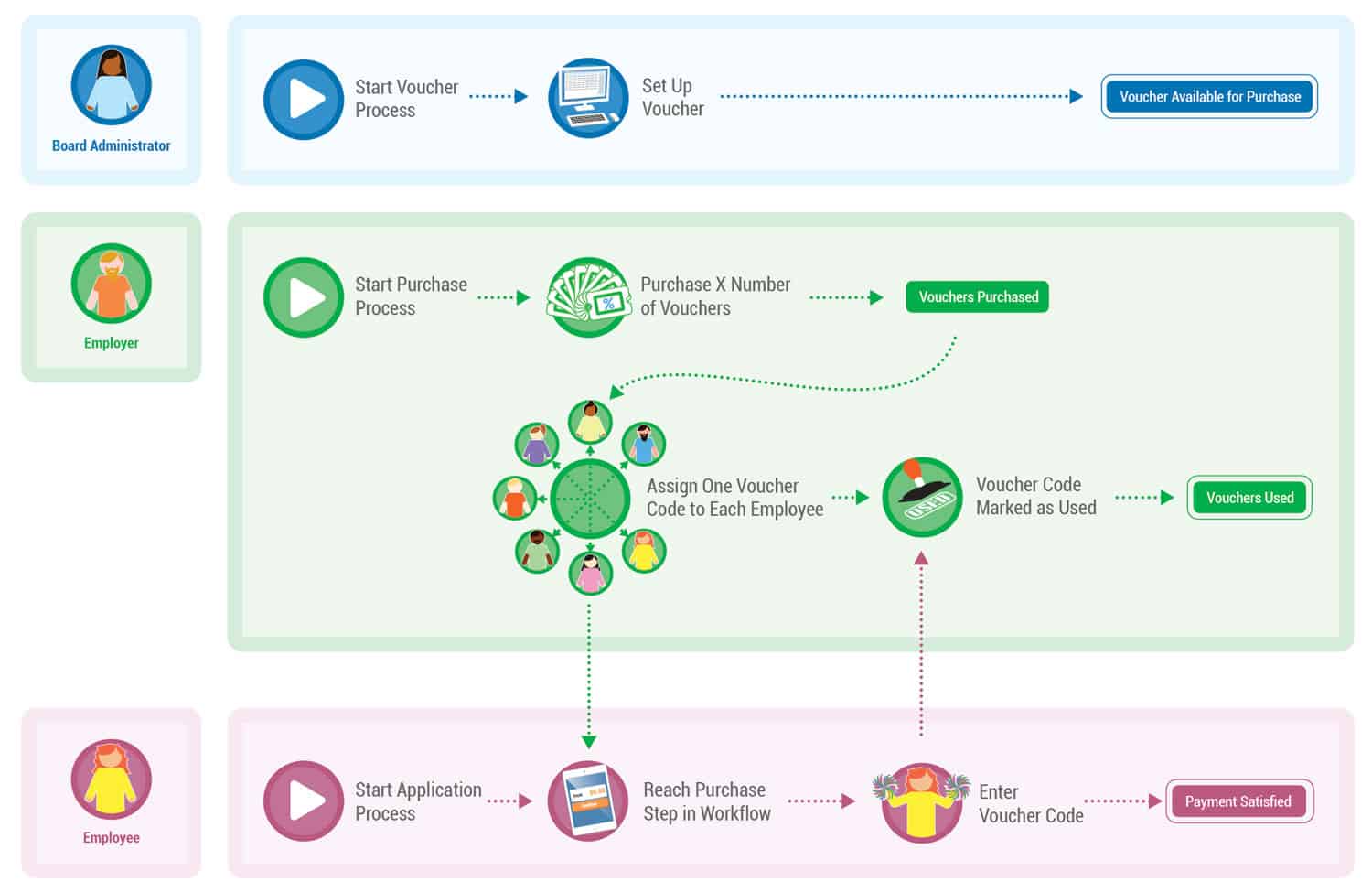 One-time-use vouchers are unique discount voucher codes. Employers buy these codes, often at a discounted price point, and distribute them to individual employees.
As with discount codes, these vouchers can cover all or part of an employee's application fees. Employees enter their unique codes at the payment stage of their applications, and once a code is redeemed or expires, it is no longer valid.
Ideal for smaller workplaces with 10-100 or so employees, this method works best with a predictable volume of applicants. It provides a high level of trackability and control, but requires a high level of administrative oversight.
Which Employer Voucher Program is Best for my Organization?
Are you still mulling which of these models might be the best fit for your needs? Here's a handy side-by-side comparison:
Discount codes​
One-time use vouchers
Bulk payments
Definition
All Applicants for an

organization receive a code

Each Applicant receives an individualized code
Organization pays when Applicant is ready
Individualized tracking
No
Yes
Yes
Automatically expire
(Maybe)
Yes
N/A
Needs administrative support
No
Yes
Yes
Pre-purchase specific number
No
Yes
No
Allows discounts (vs full freight)
Yes
Yes
No
Best for 10s
Strength
Best for 100s
Strength
Best for 1000s
Strength
How to Set Up an Employer Voucher Program
If you're ready to explore what a voucher program can do for your organization, research is the best way to begin. Survey your industry. Explore who might benefit most from offering their employees discounts or fee waivers. Assess your existing employer relationships. Think about which voucher model might best serve them.
Now, consider which of these employers would be ideal participants in your initial pilot program. A pilot tests out your model on a smaller scale, identifying potential issues while gathering data and feedback. It can offer insight into the constraints needed to manage your program effectively. If you can use it to prove success, it will make your pitch to other employers that much more appealing.
Once you've successfully completed your pilot program, you're ready to launch your voucher program within your candidate management system!
Make sure you communicate with employees and employers. Take time to educate them about the platform and the program. If they feel confident to participate, your program will immediately gain buy-in and momentum.
Explore LearningBuilder's Employer Voucher Capabilities
Want to learn more about how organizations like yours use LearningBuilder for their employer voucher programs? Click here to visit our website. And don't forget to check out our recent product release webinar!